CURRENT TRENDS IN HUMAN RESOURCES MANAGEMENT AS IMPORTANT IMPLICATIONS OF THE GLOBAL COVID-19 PANDEMIC
Keywords:
Human resources management, global covid-19 pandemic, implications, current trends
Abstract
The paper deals with the issue of human resources management during the Covid-19 pandemic and provides a theoretical and analytical view of the most important trends in the field. At the theoretical level, the paper describes the process of human resource management, its basic practices and assesses the influence the global pandemic caused by Covid-19 has on the current business environment. At the same time, the paper points to the results of a global survey of "top 10" trends in human resource management at a time of the global pandemic. The paper also presents the results of research which was carried out on a sample of human resource managers working in companies operating in the Slovak Republic in the IT and communications sector, the services sector, trade and other areas of business. For research purposes, a research hypothesis was established. The aim of the hypothesis was to examine the existence of a statistically significant relationship between the industry in which the surveyed company operates and the degree of significance of current trends in human resources management as important implications of the global pandemic Covid-19. The hypothesis was verified by correlation analysis using the methods of inductive statistics. In the context of dramatic changes in connection with the Covid-19 pandemic, organizations not only in Slovakia but around the world must respond to change and adapt to new trends.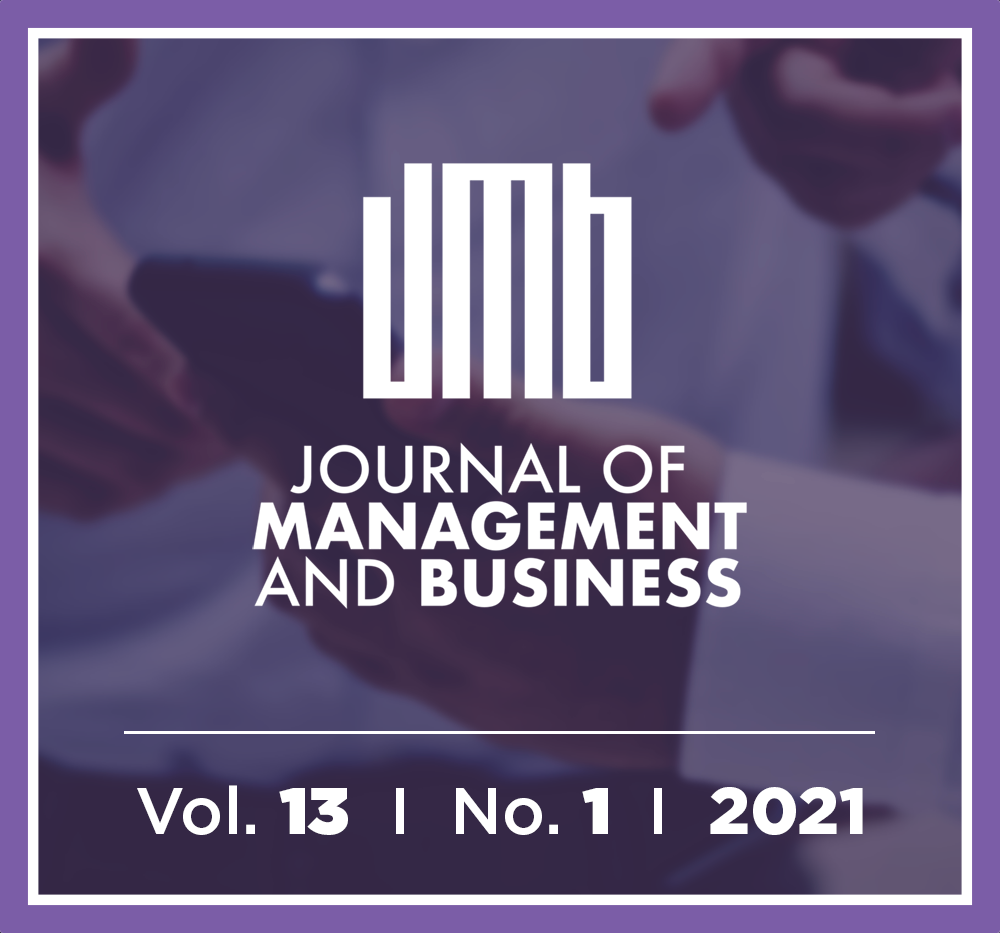 Downloads
How to Cite
Tomčíková, Ľuba ., & Svetozarovová, N. . (2021). CURRENT TRENDS IN HUMAN RESOURCES MANAGEMENT AS IMPORTANT IMPLICATIONS OF THE GLOBAL COVID-19 PANDEMIC. Journal of Management and Business: Research and Practice, 13(1), 53–61. Retrieved from https://journalmb.eu/JMB/article/view/17